I'm a huge fan of all things culinary. Especially when it comes to innovative ways. These high tech kitchen gadgets, and some low tech kitchen gadgets are must haves for any serious culinary lover.
1. Instant Read Thermometer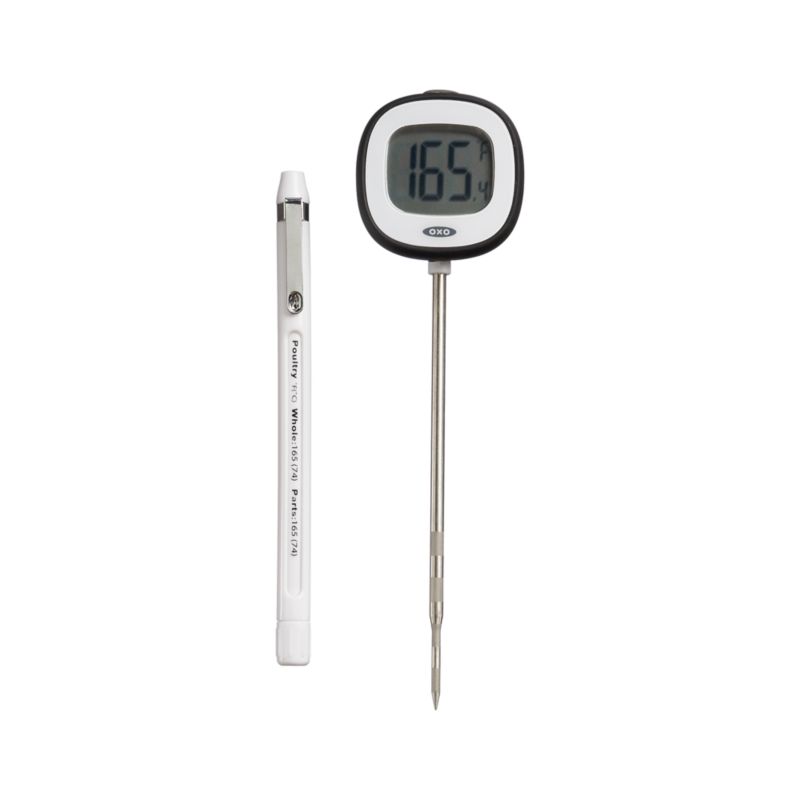 Crate and Barrel sells a great Instant Read Digital Thermometer take away the need to rely on intuition and allows technology to do the job.
2. Handheld Citrus Juicer
I'm a huge fan of juicing. It's great not only for its obvious use of making juice to drink, but also juicing for making gravies,dressings, and fresh seasonings made from citrus juice.
3. Mandoline
A mandoline is a kitchen utensil used to cut and cut julienne, with appropriate accessories. It consists of two parallel working surfaces, one of which can be adjusted in height. As food glides along the surface until it reaches adjustable blade mounted to a fixed surface, slicing and drops down. It's a must have accessory for any serious culinary lover.
4. Mortar and Pestle
Call me old school but I really like the mortar and pestle. This two-piece tool, used for centuries in many cultures, you can do everything from stone to wood to marble. The thick bowl is the mortar and the club-shaped handle is the pestle. It's a must have for anyone who loves fresh herbs, loves fresh handmade pastes, and elegant and delicate seasonings.
5. Food Processor
Every culinary lover knows you need a food processor in your kitchen, to me its the cornerstone of a great chef. His food processor and his recipes with that he can go anywhere and prepare anything under the sun to perfection. I still remember my first food processor and it served me well for a number of years.