I'm a huge fan of all things culinary. Especially when it comes to innovative ways. These high tech kitchen gadgets, and some low tech kitchen gadgets are must haves for any serious culinary lover.
1. Instant Read Thermometer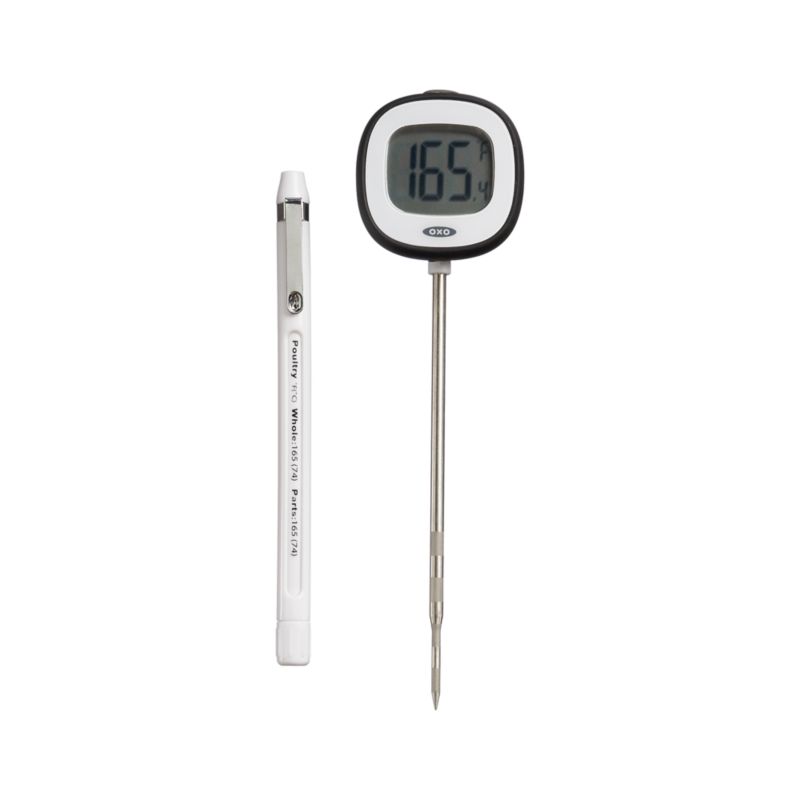 Crate and Barrel sells a great Instant Read Digital Thermometer take away the need to rely on intuition and allows technology to do the job.
2. Handheld Citrus Juicer
I'm a huge fan of juicing. It's great not only for its obvious use of making juice to drink, but also juicing for making gravies,dressings, and fresh seasonings made from citrus juice.