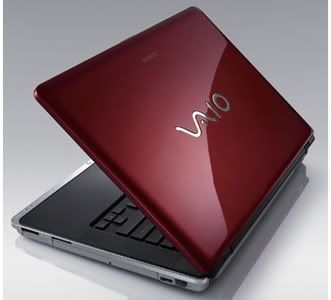 This is the last week of 2007, and since I wasn't able to make my pre-Christmas list for the past few days due to my irritating health problems, I might as well make my list until the 31st of December. But this time, it's not a Christmas wish-list. It's a New Year Targets list.Wishes are nice, but when push comes to shove, most people won't go for it, because they're just, well, wishes. But when these wishes become targets, a person can now concretely aim for it.
So to start my year list right, I will put up my top ten gadget targets. 🙂
MacBook Pro. This had been my ultimate dream, and I had made up my mind a couple of months ago to get this before the year ends. Here's hoping I will be able to. 😉 And yes, y'all will be the first to know if and when I do. 🙂
Asus eeePC. I really wanted this the moment I saw this, and with good reason. I had been dreaming of how, when I am caught in traffic I would be typing away on it, or I could be on the train, on a particularly long ride, and I would be amusing myself with tinkering on it. But since Big Kahuna J.Angelo had blogged about the less-than-happy sleep-induced battery drain, I'm thinking it's just as well that I have other priorities and debts to pay for now. It's really a great decision that I pushed it down my list of wants.
Flip Video Camera. I need this for my Revver revenue-gathering. I am so excited to do stuff for Revver and for my dorm-and-urban-living blog, but because I am limited to my trusty iSight on Sayuri, I cannot record everything I want to, like on how to bore holes on improvised kitchen gadgets to encourage water drainage and stuff. So you can imagine how desperate I am for one of these. But soon, Lorie, soon.
Sony Digital Camera in Pink. Yes, it has to be in pink. No other color will do. I need one because the Flip Video Camera is strictly for video, and I was shocked to learn that my other salivation, the Aiptek red HD DVCam captures such lousy pictures. If one needs to invest in these things, they may as well wait longer for the one they REALLY wanted. I noticed that most people invest on a will-do-for-now gadget only to resell it at cost months later because they need to upgrade. Too costly a move. Might as well save up more and longer for a machine that you won't want to get rid of in a long time. :p
Arima OEM Notebook. This baby caught my eye since the moment I saw this. Since I need a laptop I can seriously rough up, this one is the perfect one for me. :p I plan to put three partitions: one for Ubuntu, another for Windows XP SP2, and another for any OS I can think of installing. But as it is, this shall remain a pipe dream till I can generate serious finances. :p
SanDisk Sansa Connect WiFi MP3 Player. I had wanted an mp3 player for the longest time, and I had been dreaming for an mp3 player that could pray Internet radio. Well this is the perfect answer to that. 😀
A refrigerator that's big enough for my room, and a bean bag, while I'm at it. :p

These next ones are just pipe dreams, but it would surely be nice to be clutching these someday:

iPod Touch or iPhone. Because nothing beats an Apple gadget in any way. :p Especially a touch screen Apple gadget. :p
OLPC XO-1. Because I had been wanting/dreaming/agonizing over one, but since my sanity and my health, or lack of either, got in the way, I guess that unless Nicholas Negroponte decides to prolong the Give One, Get One program to permanent basis, the XO-1 may remain a pipe dream… Forever. 🙁

In line with that, I may as well lump the rest of my salivations in one long category:

Any Sony Vaio laptop in deep scarlet. Intel Classmate PC for the sexy leather. A sleek ultrathin ultraportable like the one of them Toshiba Portégé Dynabook Superslim series. And a kick-a$$ Linksys wireless router or any other router that can cover an entire block for sheer WiFi bliss/generosity. :p
Well, tune in as I try to liven up Gadzooki.com with snippets and micro-salivations in the days to come, counting down to January 1st!
Joyous Christmas and a Hope-filled dawning of 2008 to one and all!